How CAN You Help the Community?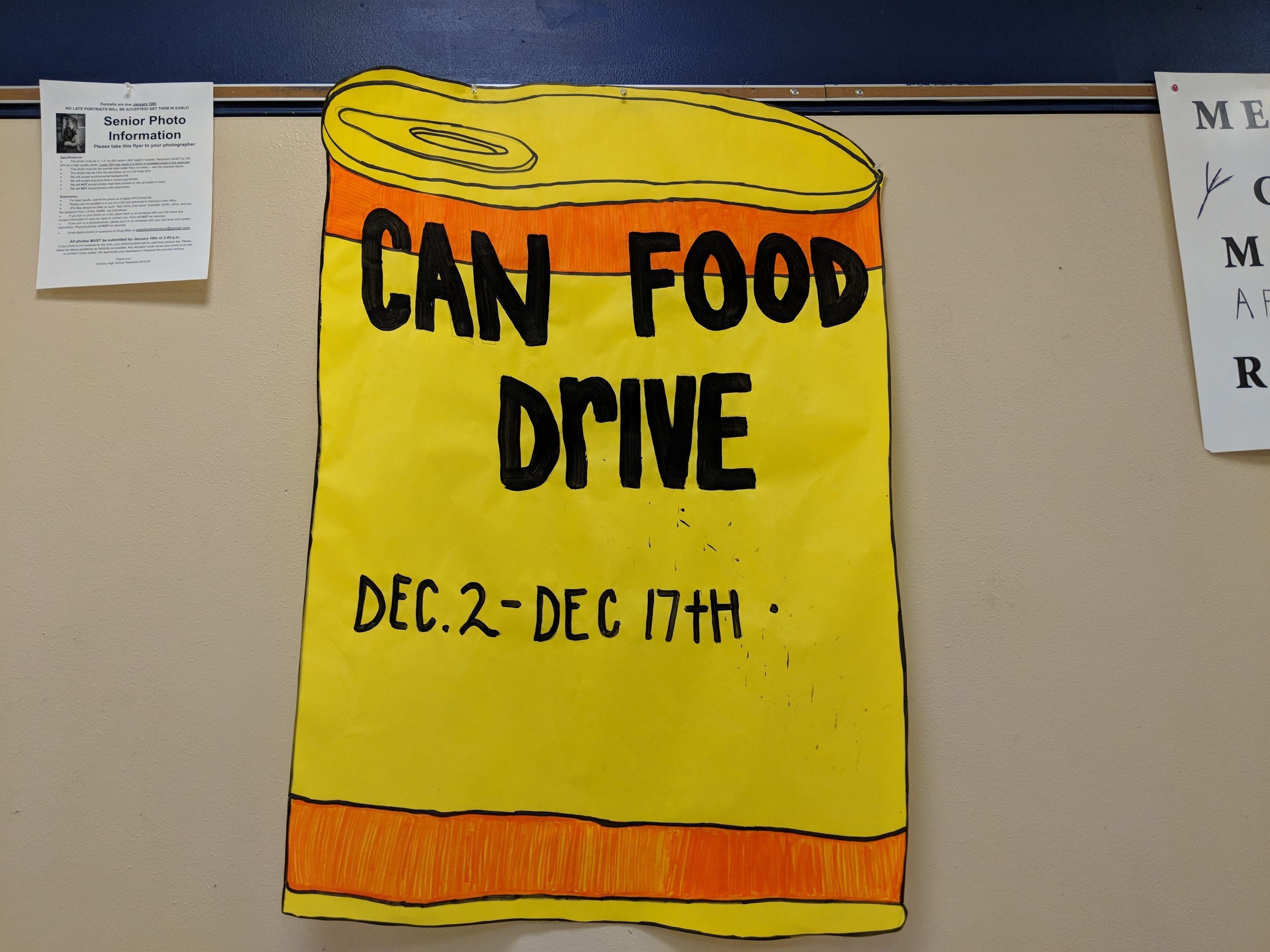 Winter is right around the corner, and so is another special event. Thanksgiving is a holiday about being grateful and thankful for all that you have in your life, take for example, the food that you eat, and a roof over your head.

However, there are some families in our very own community, that are unable to afford the food. Some may live paycheck to paycheck and have to rely on food banks and reduced lunch at school. While our specific canned food drive starts just after Thanksgiving, that doesn't mean that you can't donate cans of food to your local food bank yourself!

In order to help those in need in our community especially. The district runs an annual canned food drive where students from different high schools in the area, Liberty, Glencoe, Hilhi, and Century, compete to see who can donate the most cans to the food drive. The food collected goes to a local food bank to feed families in need. With the drop in temperatures and christmas on its way, every little bit helps.

Ideas for food items to donate to the food bank would be items that don't need to be refrigerated and don't spoil quickly, such as pasta, or canned vegetables and fruits. Canned chicken and tuna as well as tomato sauce would be ideal as well. Basically, anything canned. The one exception would probably be ramen noodles. While still acceptable, the school would like for healthier more nutritious options to be donated.

Amanda Lay, a Century parent said, " I personally think that it's a great idea, because the drive can help people in need, especially during the holidays where budgets are tight. It can happen to anyone, whether get laid off a job, or you've been living paycheck to paycheck all your life.  It doesn't take a lot to chip in, even just purchasing and extra can of food when you go to the store. It could feed a hungry a kid during the holiday season."
" Giving food to people who are in need, especially in our own community, is fantastic. And I think that the competition aspect really encourages the students even more to pitch in and assist the community." Said sophomore, Niko Gring.
Our own Century High School in the past has collected the most canned goods out of the district  in the past years, so let's do it again.You can start bringing food right now to your teachers. But the food drive officially will begin soon. There are plenty of rewards for you and your class, for bringing food. Such as shoes, Nike gift cards, and if your class finishes first out of your year (Freshman, Sophomore, etc) then you get to ask for a class reward.

The school highly encourages that every student brings at least a can of food. Because it isn't about the rewards at the end of the day, it's about the people in our area, our community, and helping them in a time of need.
---
---