Teacher Spotlight: Mr. Vermeire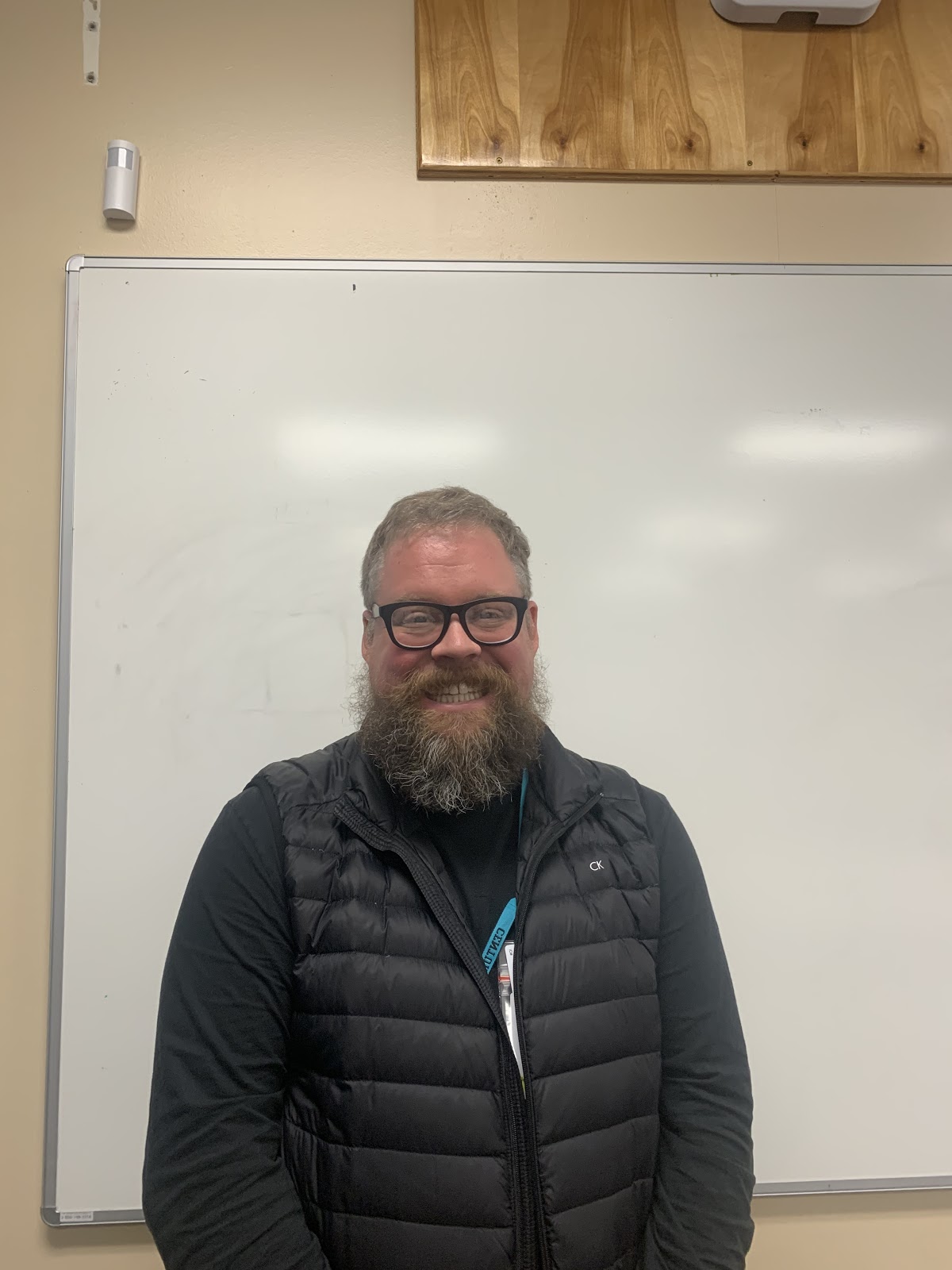 Mr. Vermeire is one of our new teachers staff at Century High school, he has been teaching for 14 years and it is his first year at Century High school. 
Since 2005, Mr. Vermeire has been teaching English languagearts for 9th grade and 12th grade over the years. When he worked at Miller Education Center, he taught world studies, leadership, and credit recovery.
I asked Mr. Vermeire what he enjoys about teaching and his response was, "I enjoy communicating withstudents, it doesn't necessarily have to be about why I love english, I love when people read books school, like talking about random topics and that's and see something that inspires them."
When Mr. Vermiere first thought of coming to Century was, "I stepped back and thought it was a big change, so I just thought to embrace it, find the best things I'm good at and I can take with me, and really the only thing that was just daunting was the size of the school."

I also asked him about how moving to a bigger school overwhelming to him and he replied, "I'm a learner who learns through relationships, everything you learn through life is taught by what people teach you or how you connect with other people, and I thought with the amount of students in one class I thought I wouldn't be able to connect with all of them or even learn their names, but looking at it now it was a silly fear that I overcame when Istarted to teach at Century."

When asked about his goals for the school year, Vermeire replied , " I just want to feel like I belong, I went to this great training early in the year and it was about the difference between fitting in and belonging. And fitting in is just a way to change yourself for others to like you but belonging is being yourself and being accepted. My goal isn't to just fit in at Century, its to belong, and so far this school has been very welcoming about it."
---
---