No School Days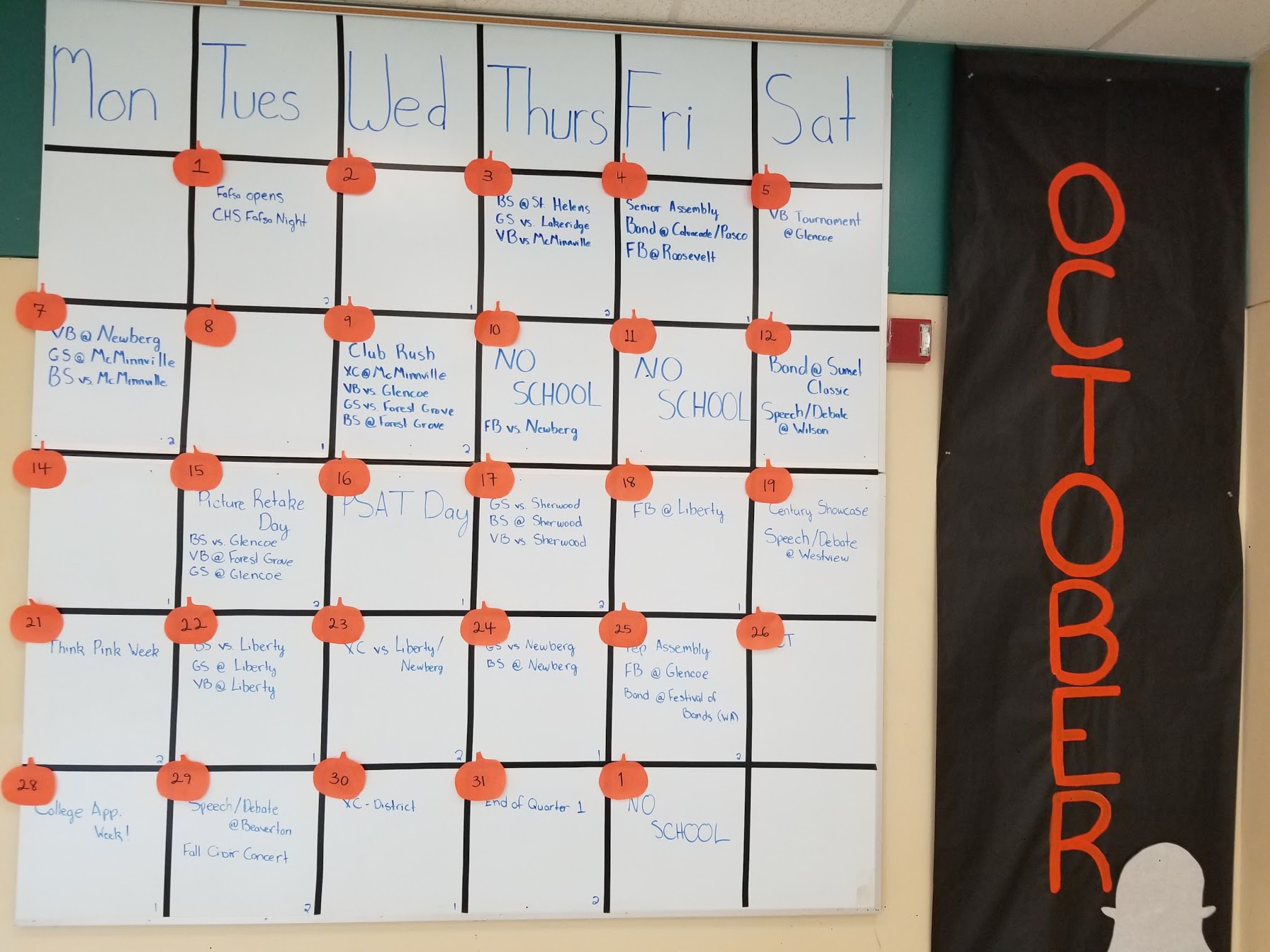 We always have a handful of days off of school during the year for events, holidays, or even snow and other weather related circumstances, but when are these days, and what are they actually for?

This year we had two days off in October, the tenth and the eleventh. We had the tenth off for staff development, and the eleventh off for a licensed non-contract day. A non-contract day is a day where the teachers and other staff have a required day off because of their contract with the school district.

As always, there are many days off in November. The first of the month is for grade prep, we then have the eighth off for parent conferences, and the eleventh is veterans day. The last days off in November are for Thanksgiving and Black Friday, which are on the twenty-eighth and the twenty-ninth.

"Thanksgiving is one of my favorite holidays because of the food and the days off of school. I also love being able to have that extra-long weekend to do anything I want and not have to worry about work or any school related things." said Auden Hobbs, a sophomore who expressed his feelings about his love for non-school days.

The only days off in December are the start of winter break, which starts on the twenty-first of December and ends on the fifth of January. January only has two days off. The twentieth is Martin Luther King Jr. day and the thirty-first is another grade prep day.

February also has two days off, the third is a teacher prep day and the seventeenth is President's Day. Spring Break is in March, and is from the twenty-first to the twenty-ninth.

There are only two days off for the month of April and May, one for each month. April tenth is a grade prep day and May twenty-fifth is Memorial day. The last day of school is on June eleventh, and is a half day.

Most of these days off are holidays that we get every year, and so the teachers and the students have to plan their vacations accordingly. However,  the one day that is subject to change is the last day of school. This is if we have an excess of snow days or any other weather problems that would prevent us from going to school throughout the year and need to delay summer break to make up for those lost days
---
---