The Media Center Change of CHS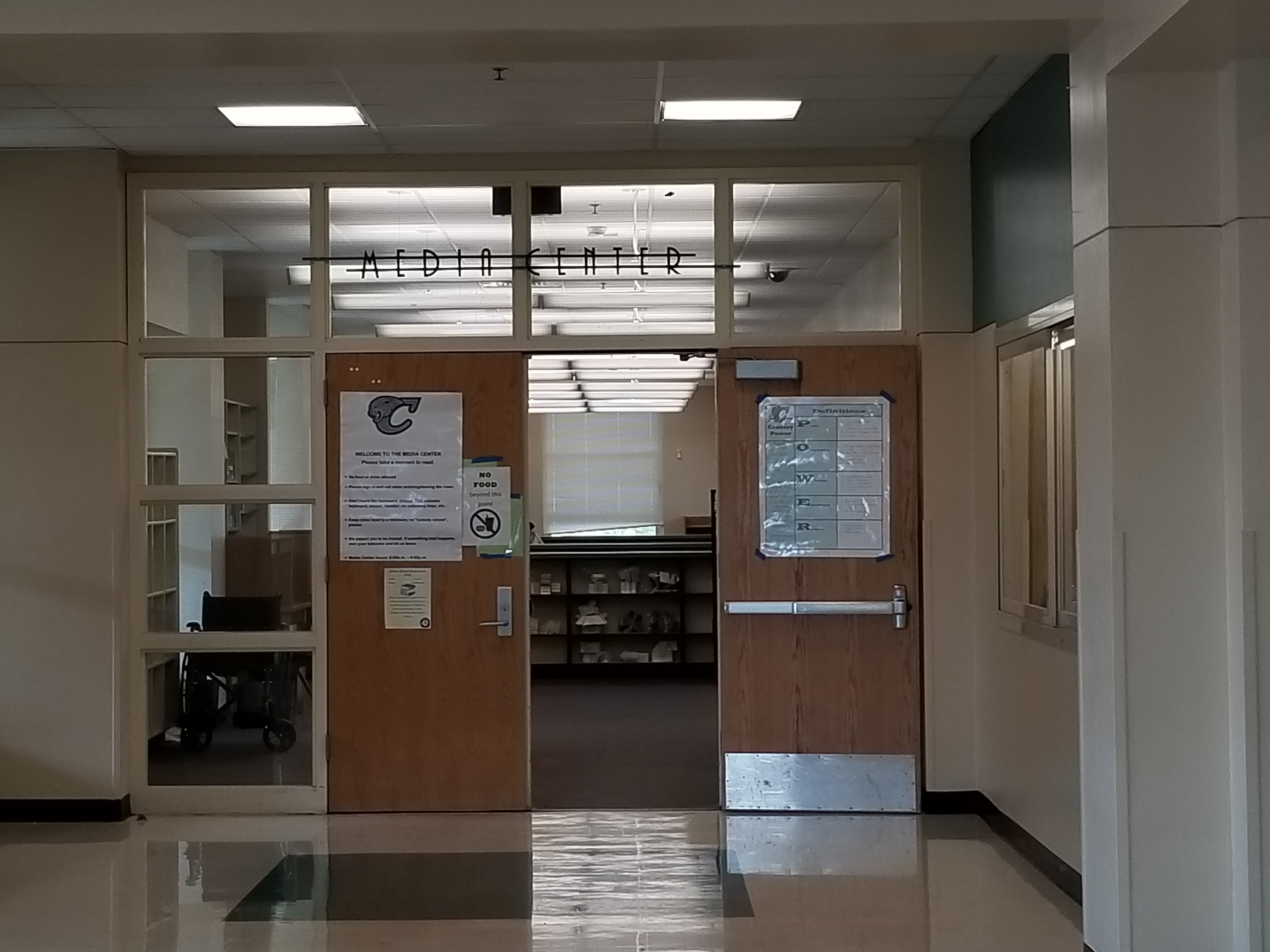 The librarian at Century High School is no longer here until 11:00 in the morning, and students are now told to go to the Counseling Center for studying purposes. But how does this impact the student body (especially the seniors) and their access to materials that are only available in the Media Center?

There is a parent volunteer that comes in on Mondays, Tuesdays, and Wednesdays, but she isn't available on Wednesdays, and she can't come in until 8:30, when most students need the library before school.

According to the librarian, "I don't like the idea of the library being closed, we tried to give Ms. Guise alternatives, but she was not hearing it. I feel like I'm definitely needed here, because I have resources for you guys that the parent volunteer might not be able to give you."

The Media Center was an important place for many students to research important academic topics, do their homework, print things, and even just hang out. But that isn't much of an option now that it isn't open until halfway through second period.

Harrison Oddo, a student at Century quotes, "The librarian not being here kind of sucks for all of us that actually need the library in the morning." He is one of the many students that used the Media Center as a place to go before school started. 

The new policy on the Media Center affects many of the students here at Century, especially the ones that need that extra time to study, or that might not have internet access at home.
And whether or not it affects everyone, it's still something that a large percentage of the school has to deal with, and as much as anyone loves it or hates it, the policy probably won't be getting changed anytime soon.

---
---