Neon Nightclub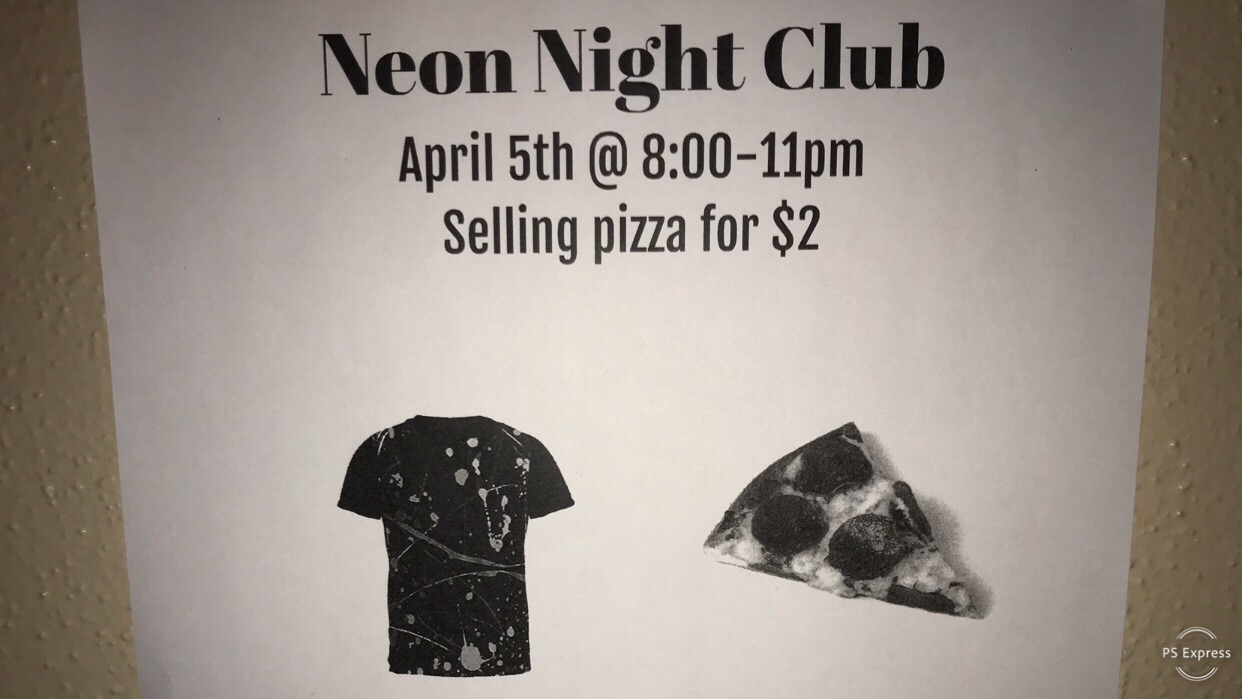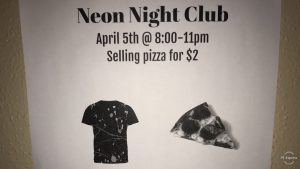 Neon Nightclub is the last dance of the year put on by the freshmen class student government. This year, it will be held on April 5th from 8pm to 11pm. It's an informal dance and tickets are bought at the door for five dollars.
"Attendees can come in all white, that was the black-lights would be able to make themselves glow which will make it fun for them and those around them." Hence, the name "Neon Nightclub" says freshman class officer, Janice Yang.
The Freshman class officers have been planning this dance for months and trying to make it as enjoyable as possible. Freshman class officer Janice Yang says "One obstacle has been trying to find and buy neon paint, because at stores, they come in a small portion and we need a lot for this dance."
"The other officers and senators and I just hope for everyone to have a good time to be honest. Because it's the last dance of the year (not counting Prom), and it's the seniors last neon night club as well, so we want it to be memorable."
Freshman Vice President, Brady Davis is part of the group planning Neon Nightclub. "I am a part of a group of officers and senators that decide as a whole what decorations we create, what DJ we want, and what themes are going to occur. We first plan, then assign tiles for the day of. Yet i mainly plan decor with Briann [Freshman President]."
"[My hopes for Neon Nightclub is] at least 500+ participants, a great DJ, and a great time."
Brady says he's very excited for this dance because of his past experiences. "I always have a great time setting up and the Hello dance was so fun so I'm hyped."
He says in order to make this dance run smoothly, students can "bring more than 10 dollars for entry and food. Follow all the rules and don't start any complications. Just have fun."
If you're planning on attending Neon Nightclub, bring $5 and your school ID on April 5th at 8pm. Wear white clothing and keep in mind that the paint is not washable! Volunteers will likely be needed to help clean up, but more information will come as the dance arrives.
---
---