Fall Sports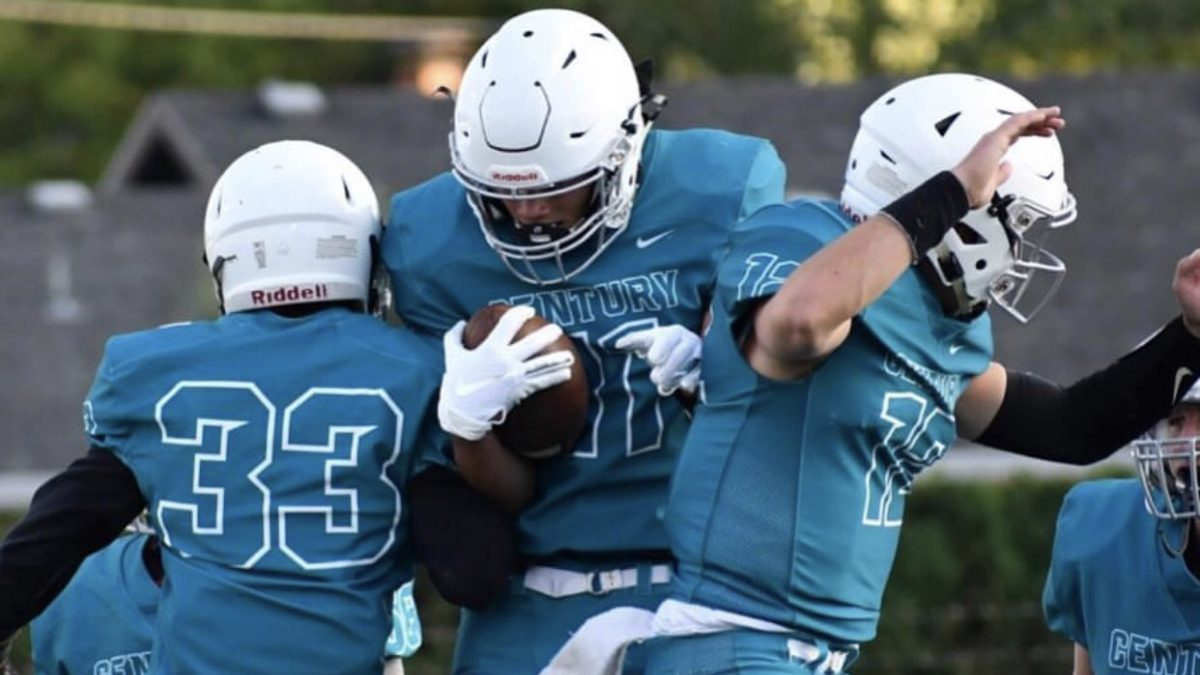 With soccer, football, volleyball and cross country all starting late August, it's safe to say Fall Sports are well underway. Friday Night Lights have started and hundreds of Century High fans have attended to cheer on the varsity players at Hillsboro Stadium.
The cheerleaders have been keeping the crowds excited and positive through the highs and lows of the games. Watching them from the sidelines at the games, it is clear to see that their cheering and energy helps the other students cheer on the players.
JV, JV2 and the Freshman football team have also been playing at both Hillsboro Stadium and Century. Watch JV football play on the 25th and the freshman team on October 18th, both at Hillsboro Stadium.
Boys and Girls soccer had their first non-league game in late August, and both had their first league October 2nd. The new season has brought in many new girl varsity players, including five new freshman. The Boys team have many new players as well on JV and Varsity.
"The season so far has been good and better than last season. We've come a long way as a team. I like the way we've been playing and my teammates feel the same." says Franco Rodriguez, a new addition to the varsity team.
Be sure to support Century's Boys and Girls soccer team at 53rd avenue park for the next game on October 16th.
Volleyball season began in late August as well, the season has brought many new players, as well as returning players. Class of 2021's Milan Amaya, has very high hopes for the season.
"What I'm looking forward to this season is just the love and support us girls have in each other." she says. "We all have a great mindset and just the bond that we have is amazing."
JV2 games are held in the upper gym and Varsity and JV are held in the main gym.
Cross Country began in August and the girls team recently beat Glencoe High School and many runners beat their personal records. Freshman Kahlena Habib says,
"The season has been really good this year! This is my first year so it's been a little rough but my teammates and I are all doing really great and constantly improving. We have recruited 50 people to join which is the highest amount century has ever had on the team."
The Girl's Cross Country team is headed to the Pacific Conference District Championships and the Boy's team is headed to their District Meet, both in McMinnville on the 24th.
Last but not least, the Dance Team has performed at the football games and kept the crowd enthusiastic during halftime. Returning Dance team member, Carolina Chavez has had a great experience this season.
"I love being a part of the Jagz Dance team and I can guarantee you that my teammates are loving it too. I'm most looking forward to competitions and state because I can bond with my team and have a great time with them." If you're looking to join dance next season, take Carolina's advice, "Join the dance team and you won't regret it, I promise you that, the coaches are so caring, the captains are so supportive and everyone on the team has a great and positive attitude!" You can see them perform at halftime on October 19th at Hillsboro Stadium.
Although Fall Sports are coming to an end, be sure to go support all the amazing teams for the rest of the season! (For more information on the schedules, check OSAA.)
---
---