CDG Charity Soccer Match Fundraiser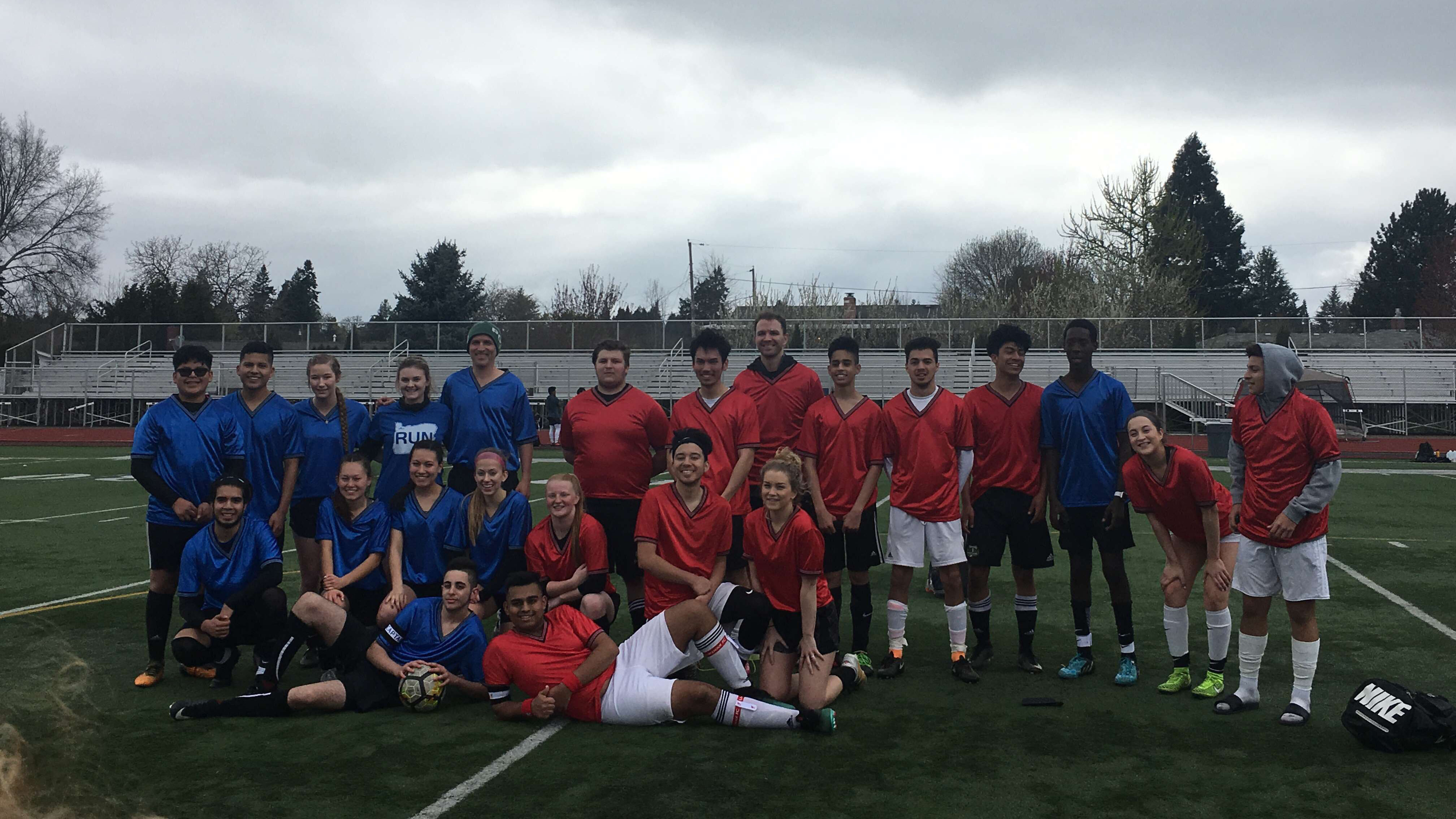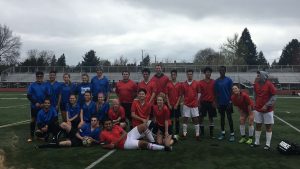 By Tony Mejia
        Saturday April 14, 2018 a charity soccer match was held at Hare Field. The game was the senior project of various students, and was made possible by their hard work.
        The purpose of the charity soccer match was to raise money and bring awareness to Congenital Disorders of Glycosylation (CDG). CDG is a group of rare inherited metabolic disorders that affect a complex enzymatic process called glycosylation. Glycosylation is essential for organ development. CDG can be fatal and there is currently no cure, though most variants can be treated.
        Srijay Sharma, one of the seniors who contributed to this event, stated, "We are hoping to do this annually."
        The students in charge of the event recruited both students and teachers. The recruitment of teachers made this match both interesting and exciting. Fans were excited watching their teachers play and hit the floor.
"The event was great! I saw a lot of players. There was food afterwards and everyone had a great attitude willing to participate," stated Jose Luis Sanchez Rodriguez. Rodriguez participated in the match.
        The event turned out to be very successful and raised over $500 in donations. All the money was donated to CDG care. The participants were content with the outcome.
        Rodriguez stated, "It was a friendly scrimmage, win or lose everyone had fun. I was content with the game. And it was real! I thought it was a pick up game,"
        The red team beat the blue team, 8 to 3.
---
---