Promote Soccer!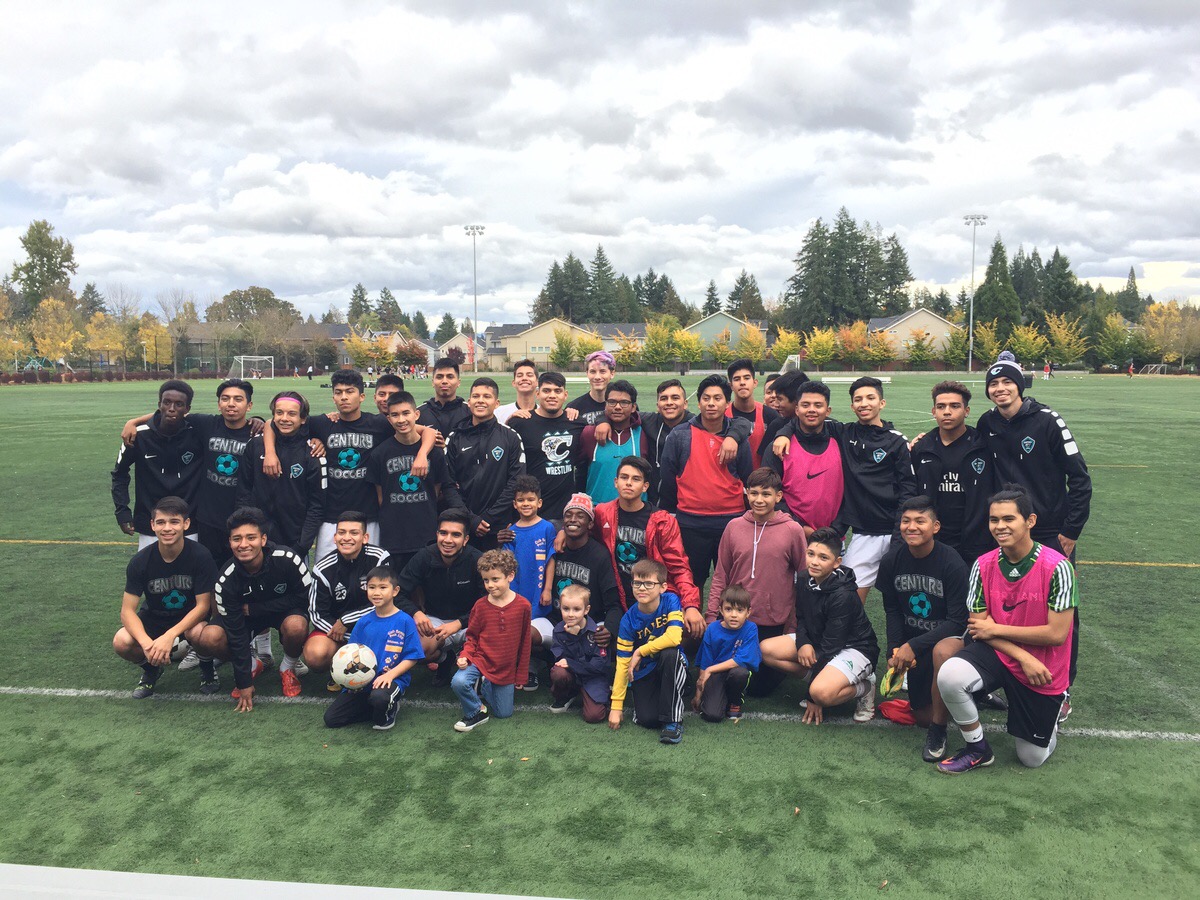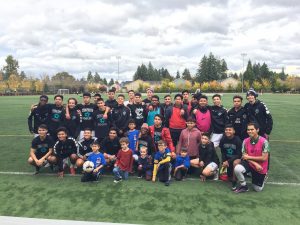 By Tony Mejia  
      As you walk through Century High School, all you see is the promotion of football, wrestling, volleyball, and other sports. The markings and signs are permanent and are displayed for the entire school year.  
        Soccer should also get recognition.
        There are posters of wrestlers and volleyball players down the locker hallway.  There are at least 100 students playing for the boys and girls soccer teams. Where are the photos of them?
        The more attention the sport gets the more fans it may attract. The exposure of the sport it will also get more students to tryout for the team. The more it gets recognized the more people will understand that the sport of soccer is important, especially among the many cultures that exist around the world and in the hallways of Century. 
        Century High School boys soccer coach Jose Luis Sanchez Rodriguez stated, "soccer is such a wonderful sport, everyone should see more of it." 
        His vision of seeing the team grow and get the recognition it deserves would be a great attribute to the school.
        Will soccer become more popular during the upcoming years?
        The future of soccer looks bright, filled with talent, hardwork, and dedication. But how will soccer players get exposure if the community doesn't show support at the soccer games? 
        Antonio Garcia, a boys varsity soccer player, enjoys having big crowds at games. "I feel very happy because they are there to support us. It hypes me up and puts me in a better mood to play," stated Garcia.
        Brittney Bertrand, a girls varsity soccer player, gets frustrated at some of the small crowds that are present at soccer games, "…when everyone only supports sports like baseball and football it feels like the sport I enjoy doesn't mean as much to others and my school as it should."
        The Century High School soccer program should be more popular within the Hillsboro Community. It deserves it.
---
---